Better than fine: How are you today?
How are you today?
Seriously, how are you?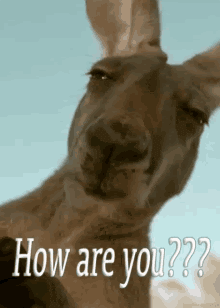 When someones asks you that question, what is your automatic response?
For most people the answer generally lies along the spectrum of
Ok to fine…..
Really is everyone OK?
Are we all just fine?
I know life isn't always a bed of roses, but surely we can do better than that.
What do they mean anyway? Fine, OK …Nothing really.
Just that we haven't given the question much thought
So we give a flippant, easy, expected remark.
BUT
The words that we use, the stories that we tell to ourselves and about ourselves
DEFINE US.
They also focus our attention.
What we think and say becomes what we see.
Do you want to be defined as OK?
Do you want to see the world in colours of fine?
How much better would you feel about your day if instead of "fine", you were
FABULOUS or MAGICAL
EXCITED or FASCINATED
GRATEFUL or CREATIVE
ENERGETIC or THOUGHTFUL
What is the quality of day that you would like to experience?
What kind of energy would you like to generate?
Think of that word.
Take a deep breath, close your eyes and breathe it in.
Now, when someone asks you today….
USE IT
---
Are you tired of spinning your wheels, wishing things would happen and not quite sure why they aren't?
If you know you it's time to do something about it – let's have a chat.
Having a coach like me in your corner can greatly maximise your chances of success and the speed at which you make your dreams happen. Having a coach is amazing! You'll see.
To find out, apply for a complementary discovery session with me. All you need to do is to click the button below.
That's it – first step towards the life you want, DONE.